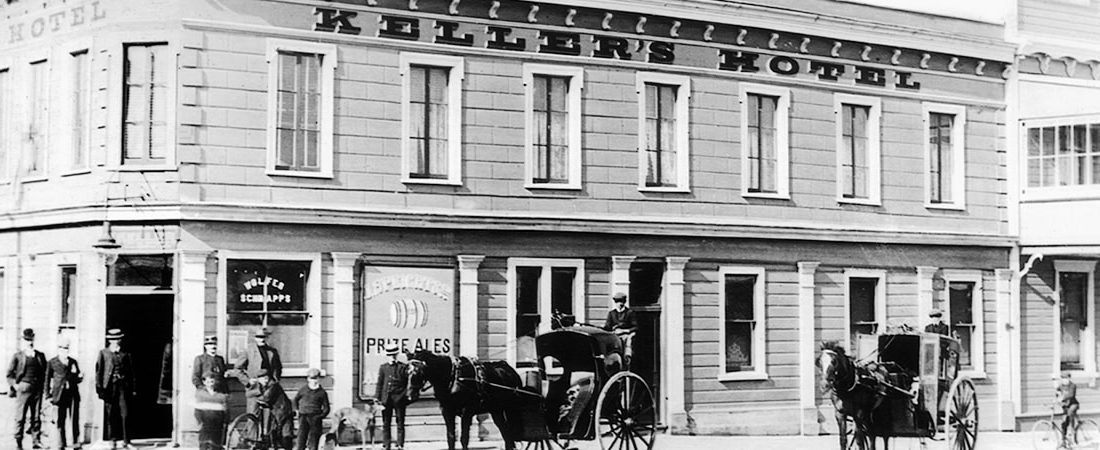 ABOUT US
The complex today known as Stumpers Bar and Cafe is located on a site that boasts a fine historical line-up of buildings and businesses in Hokitika. The best known is The Westland Hotel which was one of the town's dominant social locations over the years and Stumpers is proud to be following in its footsteps.
Stumpers History
It is not known when the first bar was established at the corner of Weld and Revell Streets in the centre of Hokitika township, but in 1875 Linemahon's Mixed Importers occupied the location.
That building was burnt down in 1898 and some time afterwards a new site for the Keller's Hotel was erected.
The original Keller's dates back to 1866 with the Westland Hotel name first used by proprietor Jane Henderson in the same year. It is unclear whether it was on the same site as its namesake.
World War Two saw the demise of "the Westland" which was taken over by the New Zealand Breweries.
However the 1960's saw the Westland revived as the building changed back into private ownership under Mick and Joyce Sullivan. They added to the buildings which were soon full again with locals and tour groups alike.
In the 1990's the Westland slowly wound down after it was sold up, until it was finally closed in 2000.
Many older members of Hokitika still look back fondly on the days when the Westland was Hokitika's dominant watering hole.
Stumpers Today
Stumpers, with its glass facade and newly reclad and painted exterior, now brings a cosmopolitan look to the town. It was opened at Labour weekend 2001 under the current ownership, when after some demolishment a new Cafe and Bar was built to occupy once more the Weld and Revell Street corner.
Upgrades in more recent times include the addition of Premium rooms In 2011 followed by the upgrading of all other rooms in 2017. 
Today Stumpers Bar and Cafe is a very busy Hotel catering for locals and tourists alike, just like the old Westland.
Freephone: 0800 STUMPERS (788 673)
Phone: (03) 755 6154
Fax: (03) 755 6137
E-mail: enquiries@stumpers.co.nz
Address: 2 Weld Street, PO Box 35, Hokitika 7810, New Zealand